We are recruiters
focused on your needs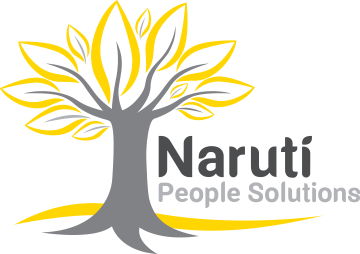 The Naruti Tree
The tree is our company symbol. It highlights our African roots. The tree is strong. The roots, like our values hold the foundation together. The stem is bold and provides stability for our company. The leaves are beautiful and energising, they provide shade, cover from the hash African sun.
As the tree grows, we grow…
"The tree energises our company philosophy daily"
Who we are…
Naruti People Solutions is a professional search company. We recruit specialist roles across industries. Our teams are dedicated to manageable specific industry segments within these disciplines. This creates a platform to build deeper relations with our clients and enables us to deliver A+ service. When we know you better, we serve you better. We recruit specialist roles in Science, Technology, Engineering and Mathematics. (STEM).
We have local and International recruitment experience spanning Africa, Europe and the Middle East. Our recruiters are carefully selected on passion and expertise. Our recruitment experience is deep and wide ranging. We take pride in the freshness of our ideas. Every now and then a company comes along and changes the way things are done… we believe we are that company. We house novel recruitment solutions for your business.
---
Our vision is to be a world class recruitment company.
We will do this by creative thinking and extensive research and applying the knowledge into our products and client relationships.
Our values anchor us, guide us and provide us with soundness in all our dealings
How we work…
We match the right people to the right companies. We listen…
We continuously seek innovative technology solutions to drive our delivery platforms. We aim to add value to your business. We believe that business is driven by relationships… we creatively seek finer ways of being in relationship with our clients.
The difference between a business's success and failure can be the people you employ. Finding the right people with the right mix of skills is key. At Naruti People Solutions we listen… very carefully. We ask questions too… then we listen again.
How we behave…
Our internal culture is that of creativity, passion and teamwork. We focus on exceptional quality and service first, profit second. We respect all opinions, dispositions and viewpoints. We listen to our internal conversations, suggestions and ideas to achieve wellness at work. We will go all out to create a high performance and harmonious work environment.
We want to save our earth. We practice recycling and encourage a paperless environment. We support and participate in green initiatives.
We also believe in giving back and volunteering in community projects.